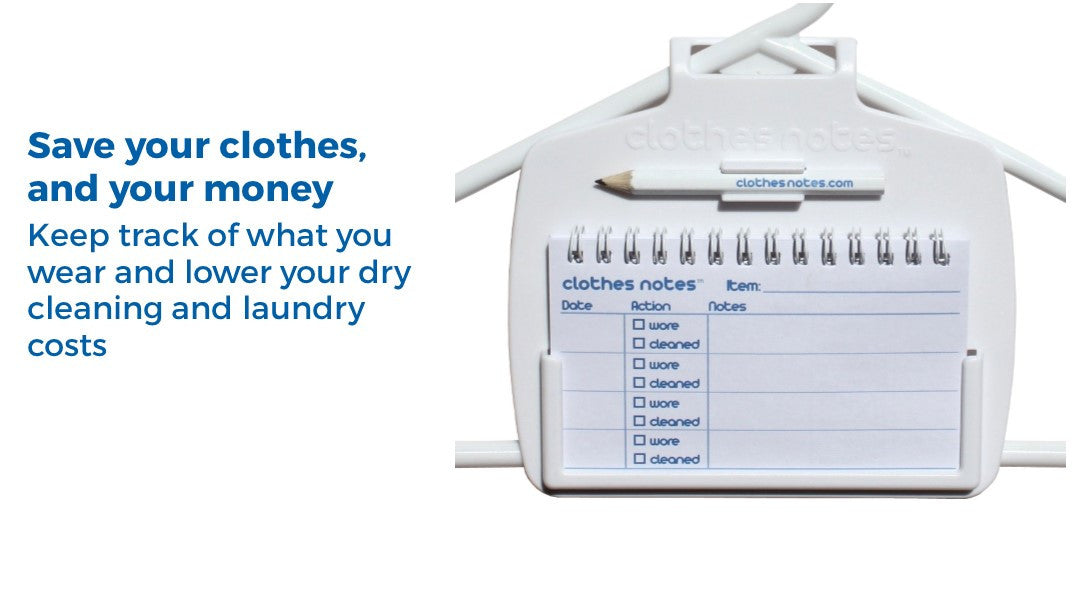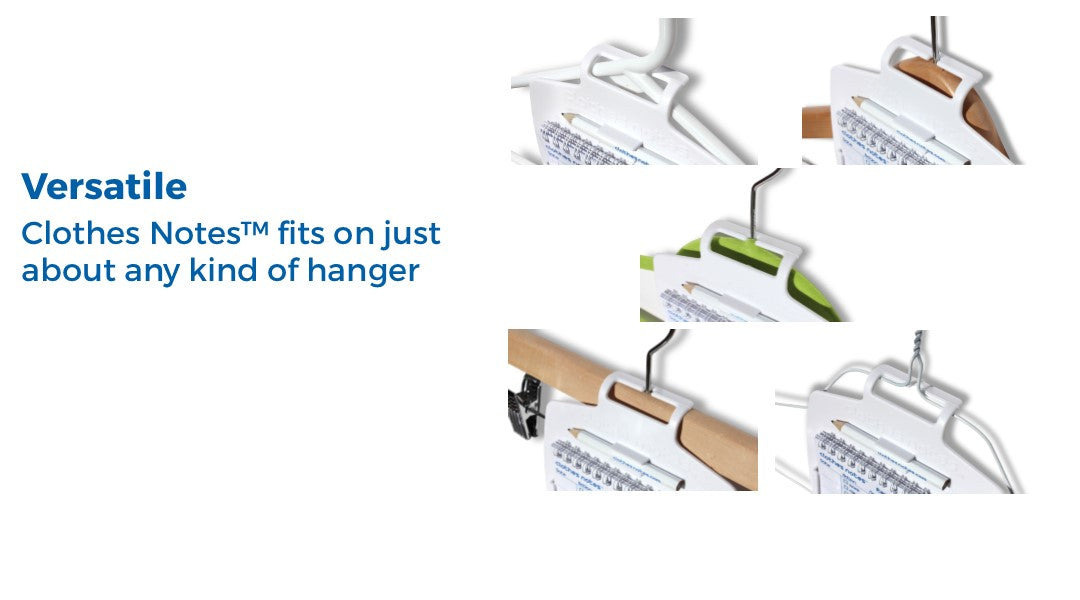 How Clothes Notes™ helps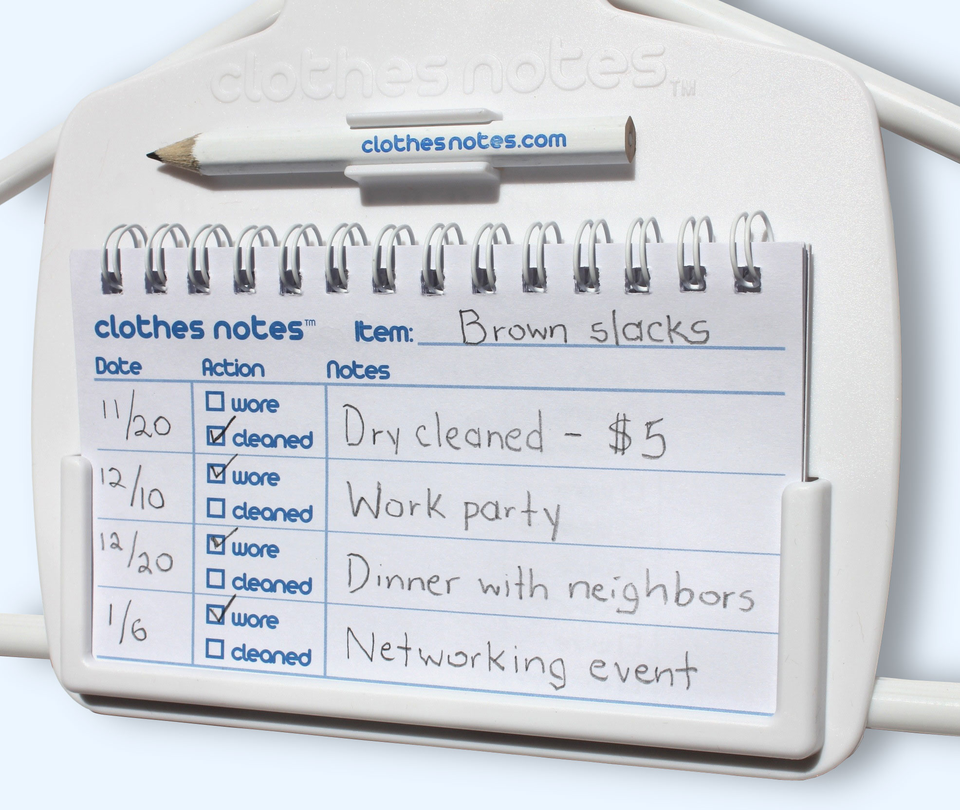 Remember details about your clothes
Have you ever forgotten when you last cleaned an article of clothing, and just decided to clean it when it might not have needed it?

Or maybe when deciding what to wear, you think you just wore an item, but can't remember when?

Now you can keep better track of these details with our patent-pending Clothes Notes™.

There's also enough room to record who last saw you wear your clothes, which will avoid embarrassment wearing the same clothes too often in front of the same people.
Reduce the time and money you spend washing clothes
By keeping track of when you've worn and washed your clothes, you'll reduce the amount of time and money you spend unnecessarily washing (and dry-cleaning) them.

You'll also avoid "over wearing" your clothes, which means they'll look better and last longer.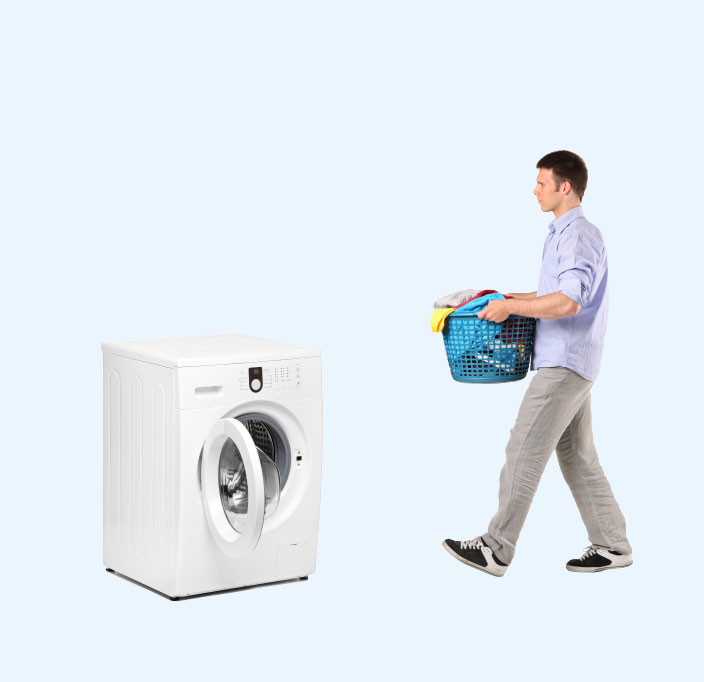 Stay more organized
Do you have clothes laying around that don't need cleaning yet because if you put them back on hangers, you'll forget they aren't clean?

Now you don't have to be afraid to put semi-worn clothes back on hangers. Just refer to your notepad to see how many times you've worn them.

No longer do you need to try to remember the last time you cleaned important articles of clothing in your closet.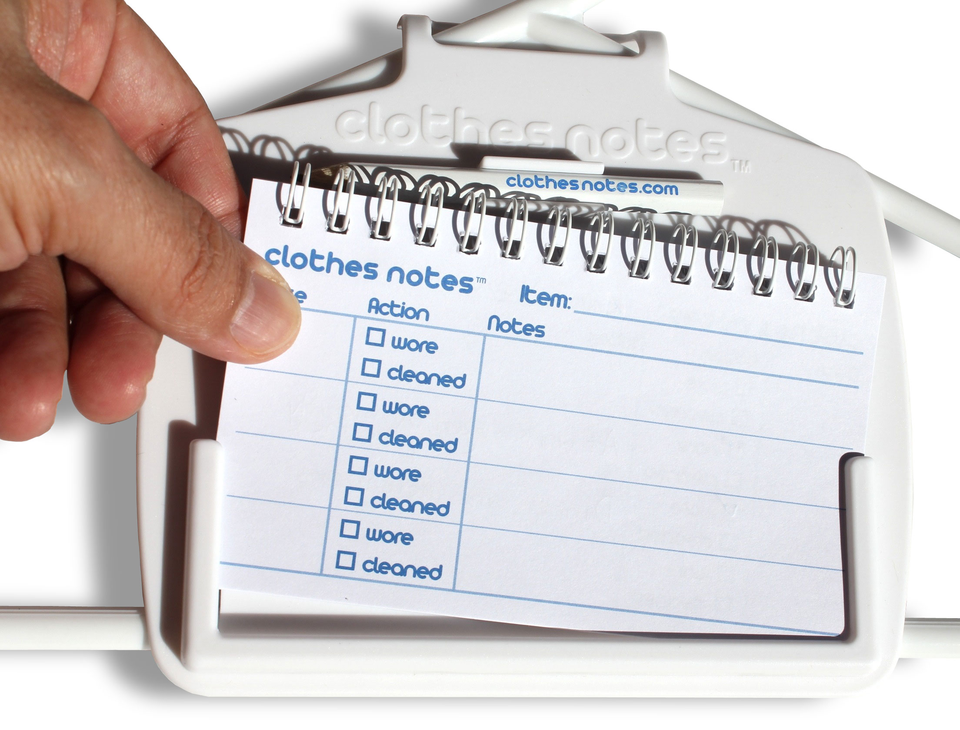 Plenty of pages
Each notebook has 13 double-sided sheets, which allows for more than 100 entries...enough to probably outlast the article of clothing you're taking notes on! But if you ever want to use your own design, the notebook tray can hold standard 3x5" index cards.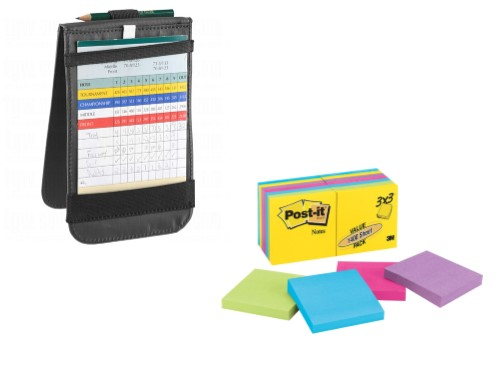 Some of our inspirations
Instead of creating a smartphone app for everything, sometimes it's best to keep things simple. Just like how paper-based golf scorecards and "sticky" notes are more convenient to use than launching an app and typing into it slowly with your fingers.
Why Clothes Notes™ works
Ladies, I'm sure there have been plenty of times when...
Many people may think smartphone apps are the best way...
To Californians: reduce water use, or else
One study
[here's the link]
revealed that 15-40% of indoor water consumption is for washing laundry, and another study estimates the typical family in the U.S. washes more than 300 loads per year.
Clothes Notes™ can help reduce water consumption to avoid fines in drought-stricken areas for exceeding mandatory reductions: recently set to a 25% reduction for all California residents.
Let's face it: every article of clothing doesn't always need to be cleaned each time it's worn, especially after being worn a short period of time. Keep track of when you've cleaned and worn your clothes with Clothes Notes™, and you should be able to save a few laundry loads a month.
[The CBS news video below about the California drought is from April 2nd, 2015]
"What a great idea...I need some of these!"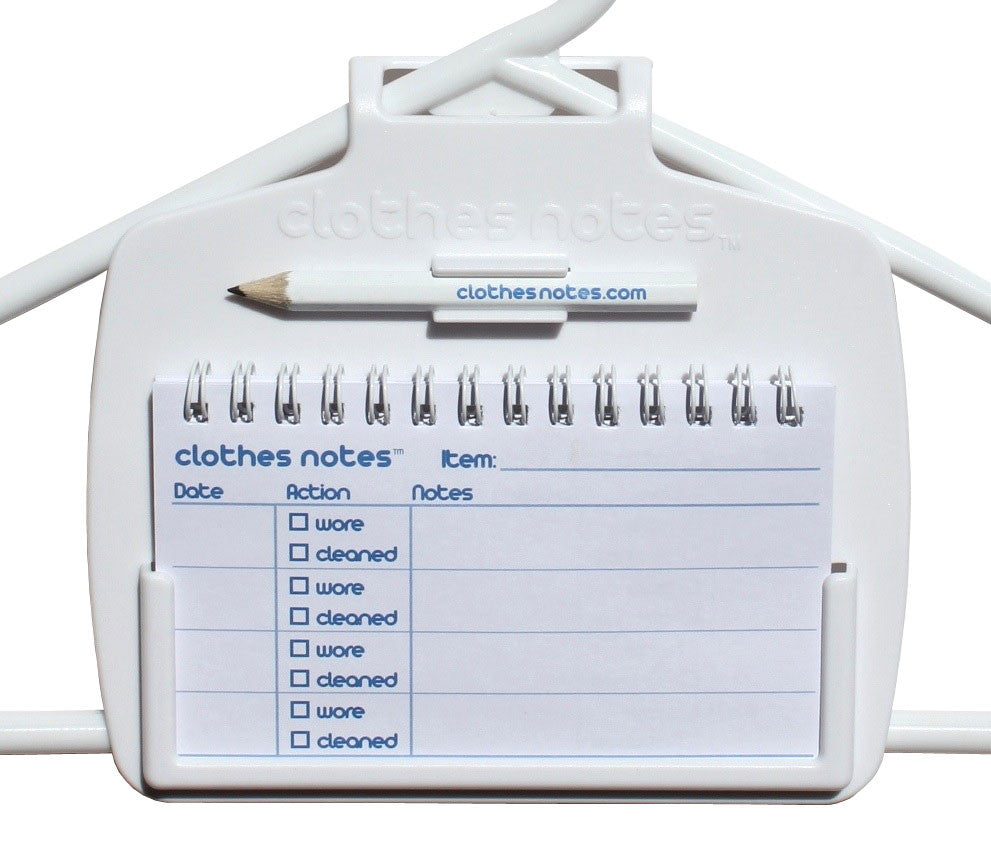 Bundled in 6-packs or 12-packs. To select a 12-pack, click on the drop-down box above, which has a discounted price compared to buying two separate 6-packs.

Each Clothes Notes™ unit consists of a notebook that allows for over 100 entries, a sharpened pencil, and a notebook holder that hangs on just about any hanger.